Here is a picture of my 1972 350 Road. No, it is not snowing yet. The picture is from last winter.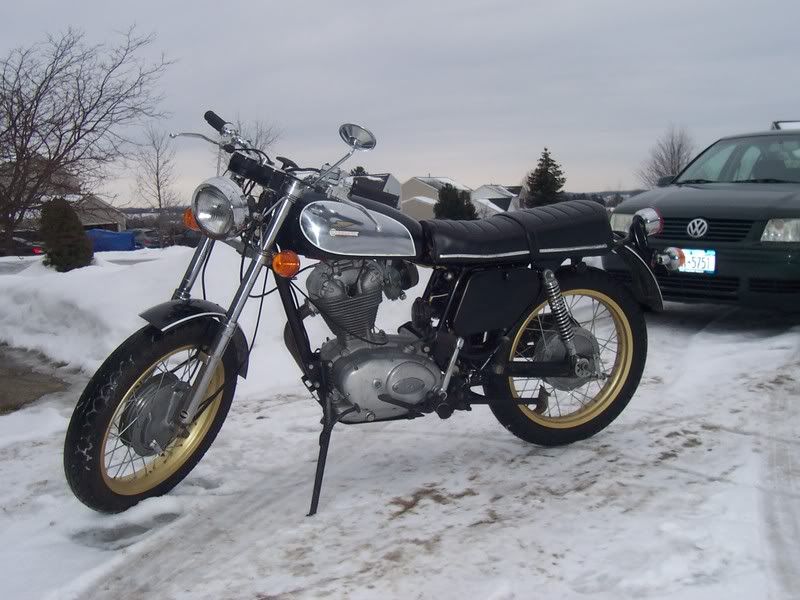 I bought the bike last year and I rode it this summer. Although it was running when I got it I don't think it was used much in the last few years. The more I rode it, the more things started to leak. I think all the seals were very tired. I put new seals in the forks and in the carb. I have a new o-ring for the kickstarter. The rear shocks will get rebuilt this winter. Other than a few electrical problems that I have sorted out, it is good to go. Oh yeah, the tach blew up one day. It started whining then, POOF, the needle just disintegrated! Luckily, I was able to find a replacement!
It is not very fast, but is fun to ride. I usually ride to work; about 15 miles each way. It does draw some attention when people see it.