"Different" that is to the normal machines discussed here, a Ducati Cucciolo 48cc 4 stroke
This machine acquired as a bare engine lacking all of it's ancillaries, peddling gear, exhaust system, carburetor etc. is seen here built into a Raleigh bicycle. All of the missing parts having been fabricated where originals could not be found which was just about all of them. Even the carburetor – which needed an inlet made to fit it was from some other machine. The bicycle's rear wheel was also replaced by a fixed wheel hub built into a new rim, replacing the original three-speed Sturmey Archer gear. A devise these engines have reputation of destroying in short order.
Unusual amongst cycle-motors being a 4 stroke engine, having two gears and with the valves being operated by "pull rods"
Acquired by the present owner February 2020 as "COVID-19" lock-down project.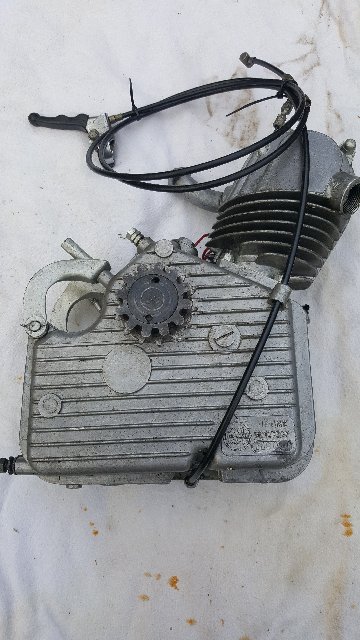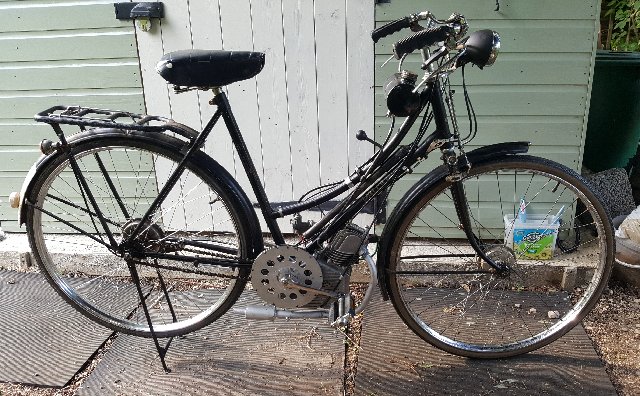 Here it is built into a Raleigh bicycle.