Hi all,
Did the deal on this bike a while back, but due to being out of the country a lot lately, it has only just been delivered today!
Before delivery, I knew the gauges, headlight, some electrics, front wheel, kickstart, and seat were missing. Front forks are bent (very slightly), and top triple clamp is broken. Bike was flipped, which is what did the damage to the front end. Frame is good. Front end in photos was just to make the bike easier to move.
So far I have located and purchased a front wheel, speedo, tacho, and complete triple clamp assy. Still looking for a kickstart, seat and headlight. I know I can get headlight and seat new in Italy. Seat is cheap, headlight is not!
Bike came with a box of bits, some of which are for the bike, some of which aren't.
All I can say is thank goodness for the dry weather in Alberta! This bike has been in a shed for 20 years. Tank has no rust on the outside anywhere, and only light surface rust inside!
Here are some photos of the bike and its pieces, before delivery, in Alberta.
I'm leaving the country again on Wednesday for work, and won't be back till April, so don't expect too much to happen for a while!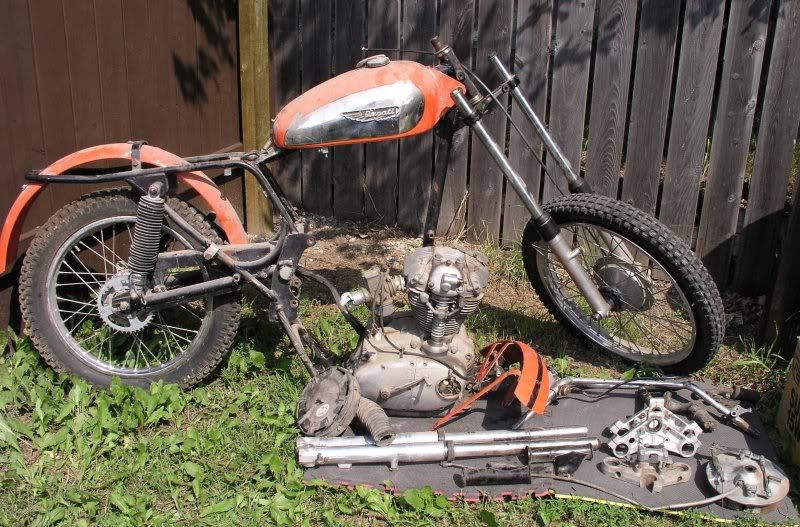 The bike and most of the pieces. Ignore the front end on the bike, that was just to make it easier to move.
Engine. Kickstart and dipstick missing

The tank. There is a shallow dent behind the cap, but it should pop out nicely.
The rest of it.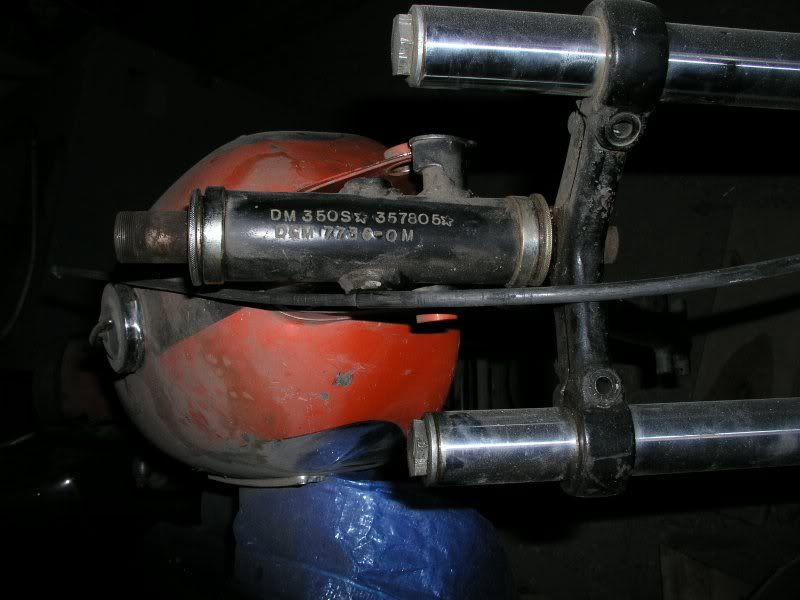 The frame number. I don't think US bikes have this? They have a sticker instead.
First job is to send the front shocks away to get them straightened. While that is happening, I'll check the frame, strip it, and paint it. Then sort out the wheels. At least then I'll have a frame that can be wheeled around!